For full access to this site, you first need to create an account.

Priya More
Sr.Nursing Supt
The #ThankANurse Initiative is a great recognition to the hard work put in by nurses. This program provides nurses with career progression options, leading to both professional and personal satisfaction.

It is thrilling to be part of such a great initiative. It is well designed learning path with practical orientation.

This program has changed both my work and personal life in such a positive way already. I have been able to immediately employ the skills and tips I learnt, and see good results!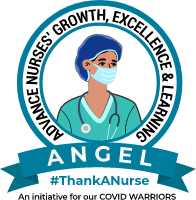 Please login / sign-up to access your course.
Login Using Email
No Account? Create new account